You are a dedicated professional who wants only the best for your students.
You have so many hopes and desires for this year,
but how can you do it all?
​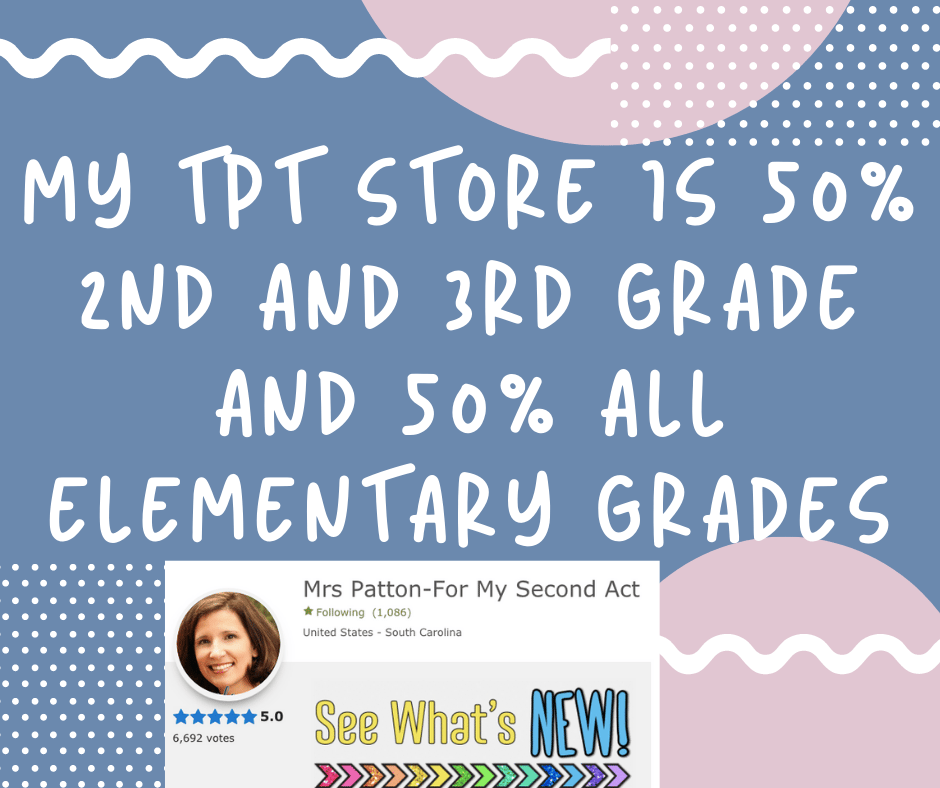 Let me share with you resources that have been used over and over with proven results! Check out my store and see for yourself!
​
I started selling on Teachers Pay Teachers in 2014 as a way to pay for prom dresses and soccer camps. Making resources for my classroom has always been a passion of mine so I began putting all of those materials in my shop.
​
I have over 150 products in my TPT store.
There are over 75 items in my shop for 2nd and 3rd grade.
I post all of my NEW resources 1/2 price for the first 48 hours.
​
For My Second Act, I live in South Carolina and still love creating for the classroom. I love graphic design and enjoying making the lives of teachers easier!
​
I know we will be friends! I'm a Christ-follower, wife, mother, teacher, blogger, and TpTer. I love traveling, spending time with my family, creating classroom materials, pizza, Peloton and playing in the camper!
​
​